What we can fix
In general, we can fix dents provided they aren't too close to the edge of a panel and where the metal hasn't been creased.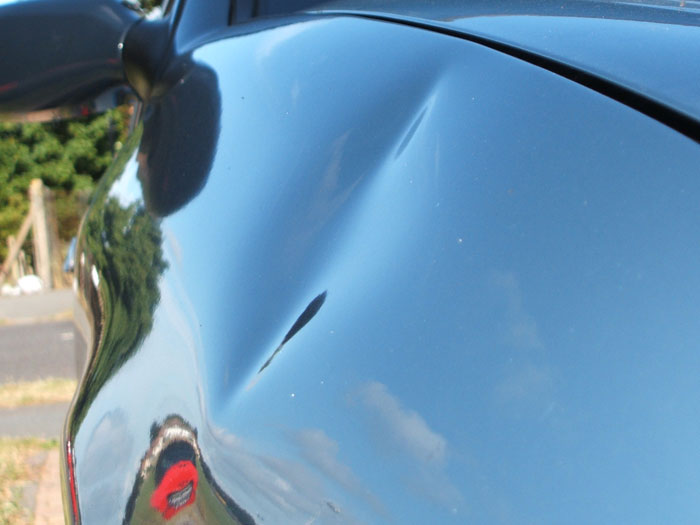 Here, we have almost a double dent, either side of a moulded crease in the wheel arch. Although it's a fairly large dent, it isn't too close to the edge of the panel and we are able to access the back of the panel in order to push out the dent.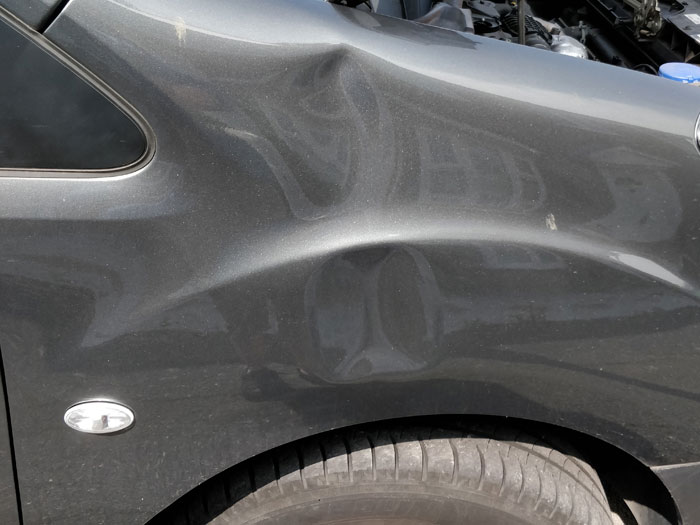 This dent is large, but once again there are no severe creases and it's not too close to the edges of the panel.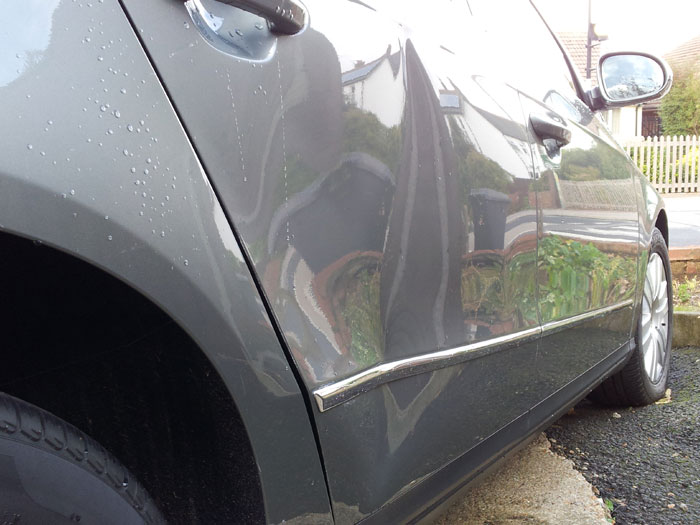 What we can't fix
Sadly some dents just can't be fixed, the metal has become too deformed, stretched, creased or is just in a location that doesn't allow access to the back of the panel.
Here, the dent has resulted in some severe creases in the metal. When the metal is creased like this it gets stretched and work hardened to the extent that it cannot pushed and manipulated back to it's original shape.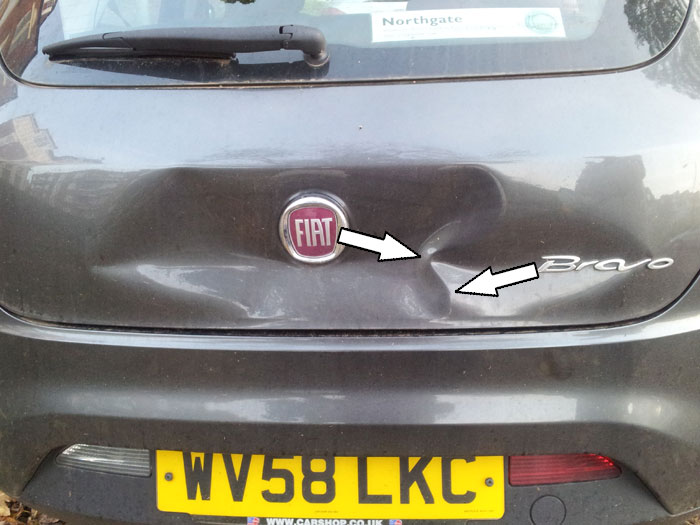 This dent is too close to the edge of the panel. The edges of body panels are typically folded, or rolled over to form a double thickness, or they are welded to the cars inner chassis framework, therefore they are far too rigid to work with dent removal tools.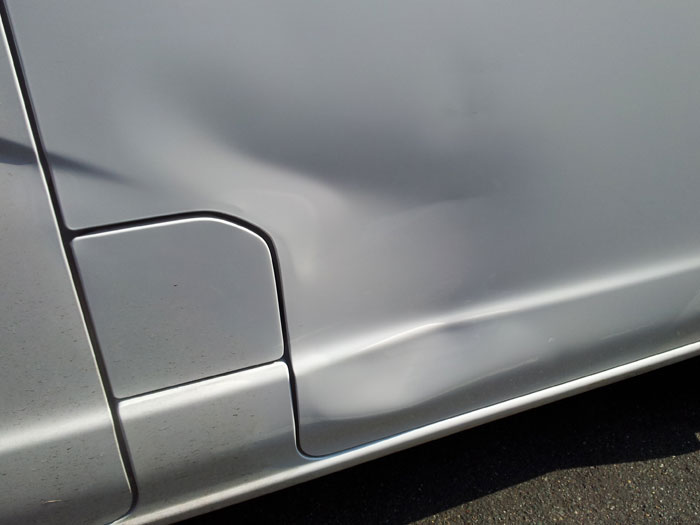 Forget it!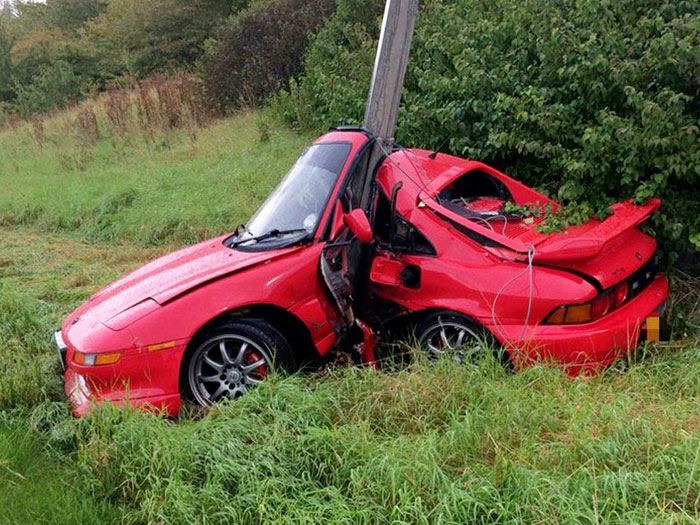 Absolutely no way!